Learn from Qualified Instructors
Our Vision
To train, equip and deploy men and women into all the world with the gospel. (Matthew 24:14)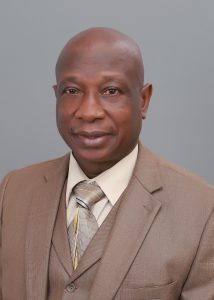 Congratulations, you have made a wise choice.  Bible Word Institute was designed with you in mind.  The word of the Lord is very clear as it relates to why people are being destroyed, "My people are destroyed for the lack of knowledge" Hosea 4:6a.  You have embarked on a course of study that is intended to enlighten, equip and empower you.  It will also enable you to impart knowledge to persons who are now being destroyed because of being ignorant of God's gracious offerings to all who believe.
Having congratulated you on making a wise choice, I now welcome you wholeheartedly on behalf of the faculty and members of the support staff.  We fully embrace the instruction of the Apostle Paul in 2nd Timothy 2 vs. 15, " Study to shew thyself approved unto God, a workman that needeth not to be ashamed, rightly dividing the word of truth," for which there is no substitute.  In this, God will reveal to you not only His purpose for your life but also the process and your potential. 
During the period of your studies, I know that you will encounter challenges.  The evil one, deceiver of the Brethren, will try all that he can to discourage your pursuit of sound biblical knowledge in this noble and prestigious institution.  I encourage you to make the words of the Apostle Paul real, alive and very personal as you pursue your spiritual endeavor. "Forgetting these things which are behind and reaching further to those things which are before, I press toward the mark for the prize of the high calling of God in Christ Jesus" Philippians 3:13b-14.
We look forward to celebrate with you on your graduation day.  Go forward and be blessed!!!
What Our Students Have to Say
It was a mere two years ago that I stood gingerly on the steps of the Power of Faith Ministries Bible Word Institute anxious to begin Bible School, but unprepared for the spiritual journey that laid ahead – and oh what an impactful experience it has been. On reflection, my thought takes me back to the 'Greatest Lessons Learnt, My Most Profound Moment, and The Lasting Impressions.
It was an aligned path that God had set up for me as I traversed through my Christian journey. When I started Bible Word Institute, I did not expect to have been taught so much considering the affordability of the programme ....
God called all believers to teach the nation about the gospel. But studying and training is important to be effective in the ministry. And I can admit that attending Bible Word Institute was definitely a good training ground.
I want to thank Almighty God for His grace and mercy in taking us through these two years of study. My first year was very challenging as I had family and work-related obligations and we lost a great friend and study partner Minister Christine Matheson. However, Philippians 4:13 reminded me that "I can do all things through him who strengthens me." These obligations proved overwhelming at times and at one point I decided to stop the programme especially when the workload seemed too much, but, through it all, I can say that God is good.